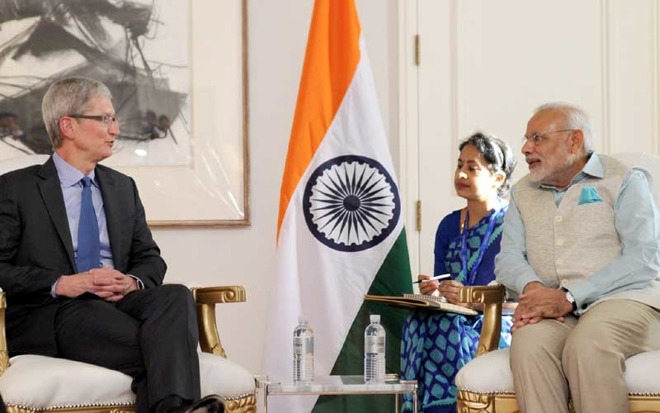 An Apple team is reportedly scheduled to meet with senior Indian government officials on Jan. 25 in order to discuss demands for setting up manufacturing in the country, which could potentially pave the way for local Apple stores and more competitive pricing.
The meeting will involve officials from
several Indian ministries
, including commerce, revenue, environment and forest, industrial policy and promotion, and electronics and information technology,
BGR
reported.
In previous exchanges with the Indian government, Apple has allegedly been asking for various incentives, such as tax breaks and duty exemptions. Recently however it was claimed that the government's assessment of Apple's demands is almost finished, and the company may not receive any handouts that wouldn't also apply to other smartphone manufacturers.
India already offers subsidies to electronics manufacturers, and even operates "special economic zones" with looser laws designed to to attract multinationals. BGR noted that as many as 42 companies are producing phones in India, such as Huawei and Xiaomi, which might not give Apple much leverage in demanding extra.
One Apple manfacturing partner, Wistron, is believed to building an iPhone-oriented factory in Bangalore which could start supplying units by the end of this year. Foxconn is also reportedly working on a factory, though it might take longer to come to fruition.
Indian manufacturing would allow Apple to meet 30 percent local sourcing requirements for single-brand retailers, which have so far kept it from opening first-party stores. It might also make devices like iPhones more affordable, bypassing a 12.5 percent import duty.
Apple is still a marginal player in the Indian smartphone market. While it's thought to control a majority of the "premium" segment, it holds just a slender fraction of the overall market —in the second quarter of 2016, that amounted to less than 1 percent of sales. This has been blamed mostly on price, since even the iPhone SE costs far more than the average smartphone sold in the country.
By Roger Fingas