Munich-based Lilium, said the planned five-seater jet, capable of vertical take-off and landing, may be used for urban air taxi and ride-sharing services.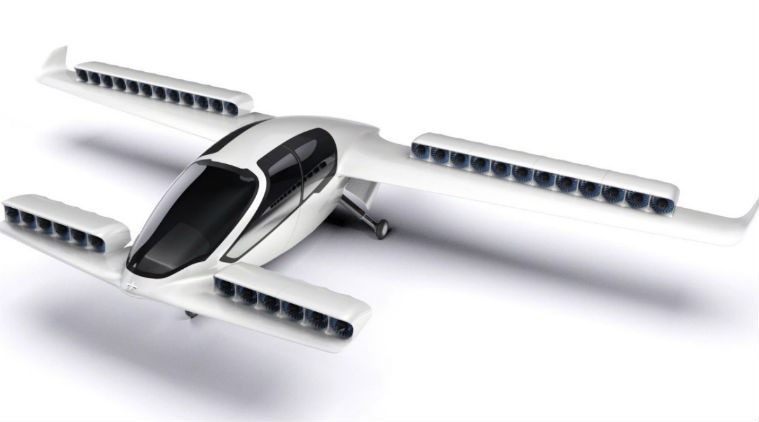 Bavarian start-up is developing a five-seat "flying taxi" after successful test flights over Germany of a smaller version of the electric jet, the company said on Thursday. Munich-based Lilium, backed by investors who include Skype co-founder Niklas Zennstrom, said the planned five-seater jet, which will be capable of vertical take-off and landing, could be used for urban air taxi and ride-sharing services.
In flight tests, a two-seat prototype executed manoeuvres that included a mid-air transition from hover mode – like a drone – to wing-borne flight – like a conventional aircraft, Lilium said. Potential competitors to Lilium Jet include much bigger players such as Airbus, the maker of commercial airliners and helicopters that aims to test a prototype self-piloted, single-seat "flying car" later in 2017.
Slovakian firm AeroMobil said at a car show in Monaco on Thursday it would start taking pre-orders for a hybrid flying car that can drive on roads. It said it planned production from 2020.But makers of "flying cars" still face hurdles, including convincing regulators and the public that their products can be used safely. Governments are still grappling with regulations for drones and driverless cars.
Lilium said its jet, with a range of 300 km (190 miles) and cruising speed of 300 km per hour, is the only electric aircraft capable of both vertical take-off and jet-powered flight."We have solved some of the toughest engineering challenges in aviation to get to this point," Lilium Co-founder and Chief Executive Daniel Wiegand said in a statement.The jet, whose power consumption per km is comparable to an electric car, could offer passenger flights at prices comparable to normal taxis but with speeds five times faster, Lilium said.
Lilium, founded in 2014 by four graduates from the Technical University of Munich, is unusual on the German start-up scene, which is dominated by ecommerce firms largely based in Berlin and self-financed, engineering firms dotted around the country.It raised $11.4 million (10.6 million euros) in 2016 from Zennstrom-led venture firm Atomico Partners and e42, the investment arm of entrepreneur Frank Thelen, a juror on the German of investment reality TV show "Lion's Den".
Other potential rivals include crowd-funded eVolo, a firm based near Mannheim that has said it expects to receive special regulatory approval for its two-seat "multicopter" with 18 rotors to be used as flying taxis in pilot projects by 2018.Terrafugia, bsed outside the U.S. city of Boston and founded a decade ago by MIT graduates, aims to build a mass-market flying car, while .S.-Israeli firm Joby Aviation has said it is working on a four-seater drone.
By: Reuters | Frankfurt