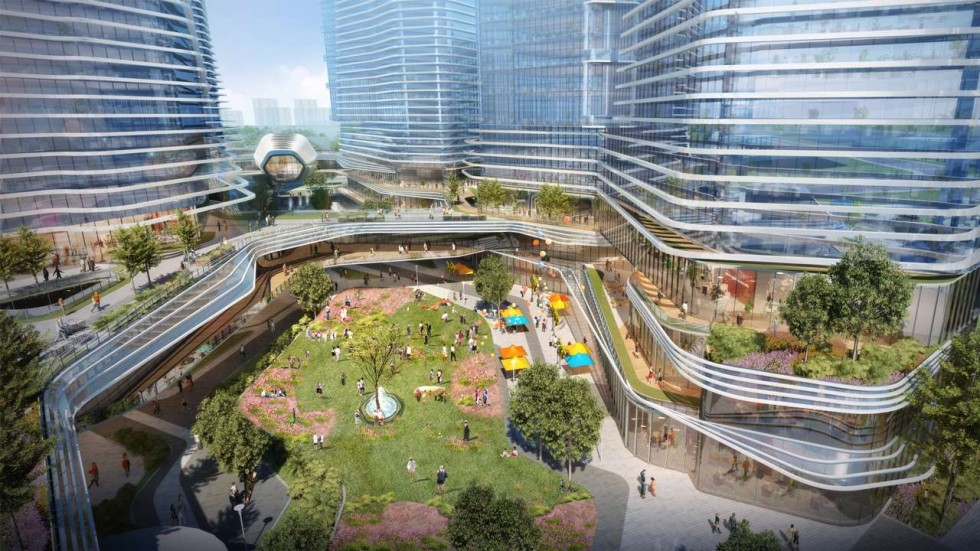 Koo Ming-kown, known as the "electronics king" in Hong Kong, earned his first fortune selling calculators before moving into high end electronic products.
Now, the 72-year old manufacturing tycoon, who is good at calculating profits, is turning his attention to property.
His company, New York-listed Nam Tai Property which he founded in 1975 and still heads as chairman, announced in June plans to develop two former manufacturing sites near the Qianhai special economic zone next to Shenzhen into residential, commercial and office complexes called Inno City and Inno Park.
"It's not that our company is changing from manufacturing to property. It is also related to the government policy where Shenzhen intends to redevelop itself from a manufacturing centre into an innovation and creative centre with residential, commercial and retail areas," Koo told the South China Morning Post in an interview at his home in Shiu Fai Terrace in Wanchai.
Of the two developments, the first would be the Inno Park project which will begin construction from June next year with Hong Kong architectural firm Ronald Lu and Partners designing the complex. The 130,000 square-metre plot of land in Guangming New District, Shenzhen was purchased in 2007 for 100 million yuan (HK$116.84 million). Nam Tai initially wanted to establish it as a residential area for its own factory workers, but the land was not handed over to the company until 2014 as some farmers refused to move out after Nam Tai bought the farmland-turned industrial land in 2007.
A plot of land nearby, measuring 152,400 square metres, was sold for 14 billion yuan in the first half of this year. Koo said this indicated the land for Inno Park could be worth over 10 billion yuan, 100 times more than its original acquisition price.
Construction work on land for the Inno City project would begin in September 2019, taking longer because a factory on the site needs to be demolished first. The 52,600-square-metre factory site 4km from Qianhai was bought by Koo's company in 1993 for 50 million yuan. It housed a manufacturing plant which at its peak employed 6,000 workers. The factory has been closed and after the building is demolished the site will be developed as a complex offering more than 300,000 square metres of commercial, residential (serviced apartments) and office space. The project is valued at 10 billion to 12 billion yuan, a return of over 200 times from its original purchase price.
The value of the two plots of land is much higher when used for property development than manufacturing, but Koo said that was not the major reason he abandoned the factory.
"For the factory, we still have a lot of clients who gave us stable orders. The company could still make money. However, I am already 72 years old and it was very tiring for me to manage the factory which is hard work," he said. "Turning it into property would be easier. I can hire professional firms to work for me so I don't need to do everything myself."
Besides architectural design firm Ronald Lu & Partners, Nam Tai has hired external project management company WSP Parsons Brinckerhoff and quantity surveyor Currie & Brown to work on the design of the project.
Koo said he would prefer not to "cash in" by selling the two plots of land.
"If our company sold the land we could get a good price. However, we would need to pay a lot of capital gain tax and other dividend taxes. We would prefer to redevelop the land into residential, offices and retail for sales as well as rental. This would bring long term benefit for our company," he said. "It could also help provide jobs for some of my former factory managers to manage the properties."
This article appeared in the South China Morning Post print edition as:
Why 'Electronics king' turned to property