In high-tech manufacturing processes, airborne molecular contamination (AMC) presents a major concern. However, these contaminations can now be monitored by PTR-MS continuously and in real-time.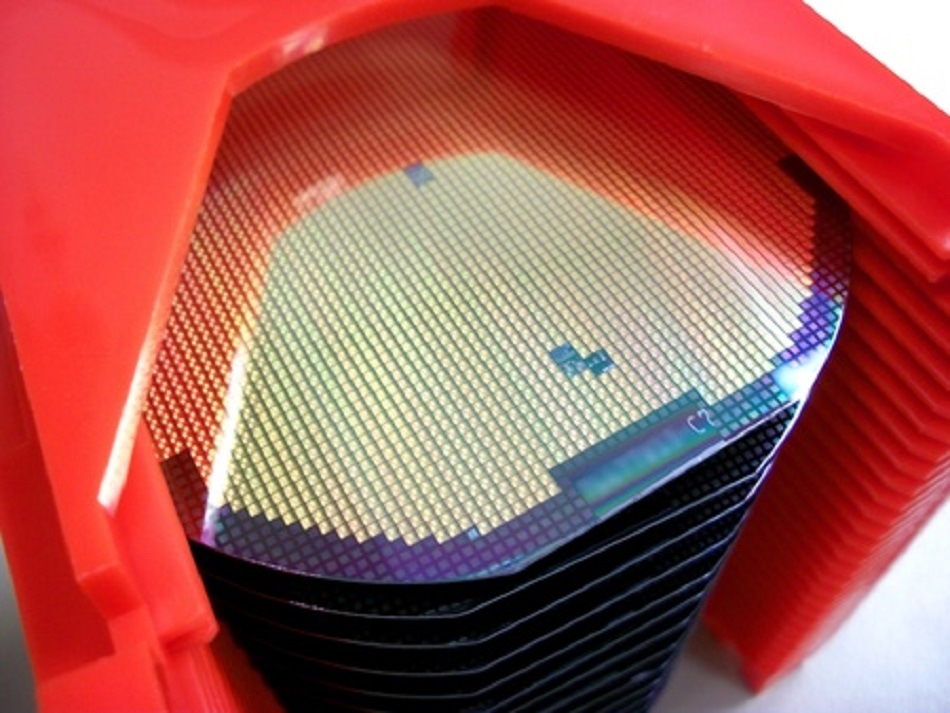 Semiconductor Industry – Clean room AMC Monitoring
Airborne molecular contamination (AMC) poses a major concern for high-tech manufacturing processes, particularly in the production of semiconductors and in the microelectronics industry. Organic contamination causes undesirable effects on production tools and as a result, increases costs.
Contamination-free manufacturing is a feasible goal and is accomplished by source control and source monitoring along with filtration solutions in air handling systems and at the tool-level. Identifying sources, stabilizing production and preventing unanticipated shortfalls of the service life of filtration units can be achieved through permanent monitoring of the AMC level.
IONICON offers ultra-sensitive real-time trace gas monitoring solutions and also provides powerful tools to identify organic contamination and to continuously monitor both production tools and clean room environments.Results of PTR-MS Measurements – Cleanroom Environment Testing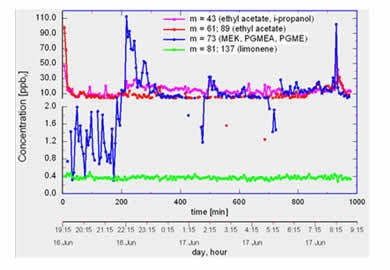 PTR-MS provides IONICON's customers the ability to determine continuously over a long time period without taking definite point-of-time samples like when using an offline. However, the detection limit is as low as 1 pptv.
In clean room environments, the level of AMC contamination is mainly created by internal sources such as leaks or spills of solvents, acetic acid, re-entrainment of exhaust air, aromatic compounds from return air and ambient air, material outgassings, or even the FOUPs that are employed for wafer transport. Organic contamination can result in severe costs in terms of loss and tool-down time or wafer damage.
PTR-MS is designed to monitor production-critical compounds like phthalates, phosphates and other VOCs. Incidents that can cause yield losses and production failures can be instantly detected online. To optimize the processes, corrective actions can be implemented.Automatic Monitoring Systems – AMC-Monitor 1000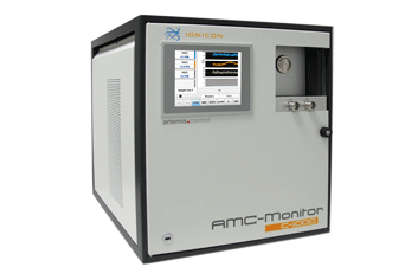 The AMC-Monitor 1000 series is the first real-time and on-line equipment that monitors numerous organic constituents in parallel in air and gas. Based on a PTR-QMS 300 instrument, the AMC-Monitor C-1000 has set a new standard in the detection of dynamic contamination levels in process environments.
At present, the new AMC-Monitor T-1000 is available, based on the PTR-TOF 1000 including time-of-flight technology, with the following advantages:
pptv-level detection limits
high mass resolution for better separation and identification
more sensitive and faster for complex mixtures
the entire range of relevant substances detected in split-seconds – no selection of masses – no waiting
Monitoring and detection of short-term spills and leakages 24 hours a day are the basis for tracking process conditions and enable alert situations. Monitoring the fab at several sampling points in parallel is possible through optional multiplexing systems. In addition, a precious process tool is at hand, thanks to the ongoing documentation of permanently pure operation conditions. FOUP or tool level monitoring plays a major role in present semiconductor production processes.
The AMC-Monitor series can be easily adapted to several monitoring tasks by modifying application libraries, and that can be loaded to the instrument.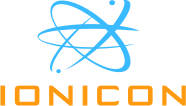 This information has been sourced, reviewed and adapted from materials provided by IONICON Analytik.
For more information on this source, please visit IONICON Analytik.