The U.S. is completely dependent on Asia — mostly China — for hardware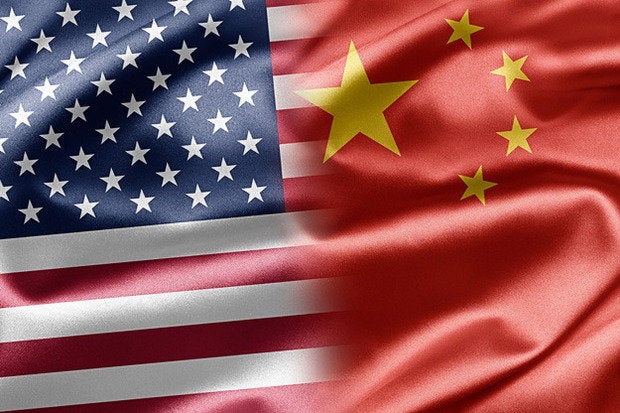 The vast majority of the world's electronics — its servers, PCs, mobile phones — are now manufactured in China. This means any inadvertent escalation over the on-going South China Sea territorial dispute could do more than raise geopolitical tensions.
It could easily disrupt electronics manufacturing for the world.
About 84% of the world's electronics are made in Asia, and about 85% of those goods are made in China, said Michael Palma, an analyst at IDC. "All that product flows through the South China Sea," said Palma.
China is claiming much of the South China Sea as its own territory after building artificial islands in the Spratly archipelago — and it's ignoring a recent international tribunal ruling against its territorial claims, further stirring regional tensions.
"The South China Sea dispute is indeed a serious security issue of global significance because it has the potential to lead the world into war," said Linda Lim, a professor of strategy at the Stephen M. Ross School of Business at the University of Michigan and a China and Southeast Asia expert.
Headlines about military activities in the region appear frequently. Just this month, Vietnam moved rocket launchers within striking distance of China's military positions. Recent photographs show new aircraft hangerson China's islands that are believed to be for fighter aircraft.
Businesses are watching the territorial dispute, but not yet reacting. "I don't think it's a major concern at this point — people recognize that [they] need to keep an eye on it, but no dramatic changes in strategy," said Sean Monahan, a partner with consulting firm A.T. Kearney in the Operations and Performance Transformation Practice.
But if something were to happen — a miscalculation, a mistake by a sea captain, a rocket launch — the consequences could be severe.
It is estimated that $5.3 trillion in trade passes through the South China Sea, with the U.S. accounting for more than a trillion of it, said Srini Sitaraman, associate professor in Clark University's political science department.
"The economic repercussions of a large-scale naval conflict in the region are not only worrisome because of its escalatory impact, but the economic consequences could be severe and could potentially halt our way of life as it works right now," said Sitaraman.
"If something escalated in the South China Sea, a lot of companies are at significant risk," said Gary LaPoint, professor of supply chain practice at Whitman School of Management, Syracuse University. "But so is China, because China gets a lot their business from us."
http://www.computerworld.com/article/3107217/it-industry/south-china-sea-conflict-could-be-it-s-black-swan.html